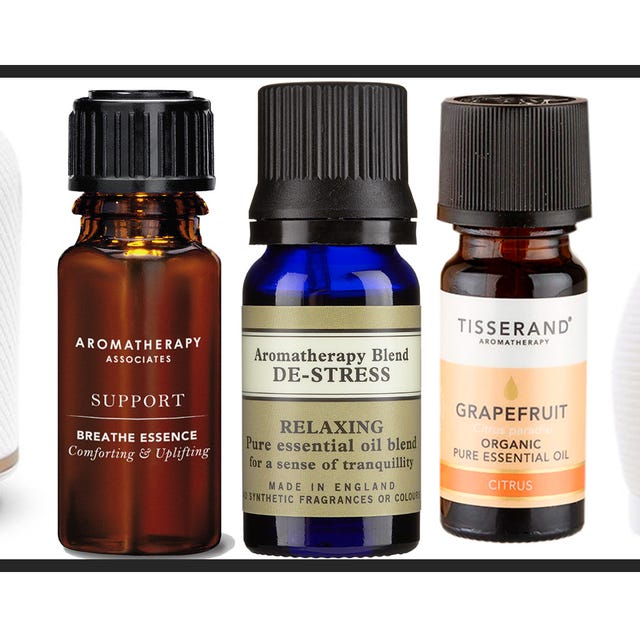 Courtesy
Has your working environment recently become a site of stuffy stress? Whether it be your study, bedroom or office, it might be time to turn the space into a relaxing oasis using the small-yet-mighty power of essential oils.
Although scientific research on the effectiveness of aromatherapy is limited, the therapeutic use of essential oils (compounds extracted from plants and then distilled) is a popular and viable form of alternative medicine, which studies have shown to have true health benefits.
Essential oils work by stimulating smell receptors in the nose that send messages through the nervous system to the limbic system – the part of the brain that controls emotions – providing relief from anxiety, improved quality of sleep and they have even been shown to reduce bodily aches and pains.
Hope Gillerman, the aromatherapist and author of Essential Oils Every Day: Rituals and Remedies for Healing, Happiness, and Beauty, says that "breathing in the essential-oil vapour instantly changes our brain patterns, and can help us feel calmer and more grounded."
From lavender, which alleviates stress and headaches, to peppermint, which boosts energy and aids digestion, there are a range of oils to select from for your own specific self-care. You can also choose to apply them in a multitude of ways, including topically in massage, mixed into lotions, dropped into baths or throughout the day in the form of a room diffuser.
These are our favourite products that you can use to create a divine and self-beneficial olfactory experience…
Advertisement – Continue Reading Below
1
Neom Wellbeing Pod Essential Oil Diffuser
Featuring an LED light and a timer, this deluxe diffuser will deliver the ideal amount of scent within minutes. With just a touch of the button, a fine mist of the essential oil is released, acting quickly to stimulate your senses. The gentle accompanying sound of trickling water adds to the soothing effect.
2
Neom Moment of Calm Essential Oil Blend
Neom also has its own range of expertly blended essential oils, including Moment of Calm, which will help to de-stress your body and mind. Combining the scents of rose and neroli, the blend produces a serene mist from the diffuser. Other favourites include the uplifting Feel Refreshed and the sleep-inducing Bedtime Hero.
3
This Works Travel Diffuser
Having a portable essential oil diffuser means that you can enjoy the calming effect of an oil or blend wherever you need it. Powered by a fan that makes a gentle, comforting sound, this product incorporates all the gadgets necessary to create a relaxing environment, including a USB charger. Plus, when working from home comes to an end, this diffuser will ensure that you can add a touch of scented serenity to the office environment, too.
4
Aromatherapy Associates Support Breathe Inhalation Essence
As winter arrives, this ethically sourced blend from Aromatherapy Associates can help soothe cold symptoms through its coalescent blend of eucalyptus, peppermint and tea-tree oils. Other exquisite variations from the brand are available to ease your mental and physical troubles, including Forest Therapy and the De-Stress Frankincense Pure Essential Oil.
5
Neal's Yard Remedies Oska Diffuser
nealsyardremedies.com
£75.00
With its sleek Nordic design, this ceramic diffuser couples style with utility. Doubling as a lamp, you can create the perfect mood lighting, while the misting-mode settings – continuous or intermittent – give you even more choice. It is controllable by an app that you can download on your phone, which allows you to move between colours, turn the light off and change the mist settings remotely.
6
Neal's Yard Remedies Aromatherapy Blend De-Stress
nealsyardremedies.com
£13.50
With specified blends to target particular concerns, there are a fantastic range of essential oils from Neal's Yard to use with the brand's diffuser. The soothing combination of ylang ylang, neroli and petitgrain in the De-Stress variety will make your work space a tranquil haven where productivity goes hand in hand with a sense of peace and calm.
7
Tisserand Grapefruit Organic Essential Oil
hollandandbarrett.com
£4.61
Tisserand has been creating 100 per cent natural and pure essential oils since 1974, and this uplifting blend is only one of the many that the company has to offer. Tangy and refreshing, the grapefruit essence is great for boosting your mood and rejuvenating the mind and body. 
This content is created and maintained by a third party, and imported onto this page to help users provide their email addresses. You may be able to find more information about this and similar content at piano.io
Advertisement – Continue Reading Below