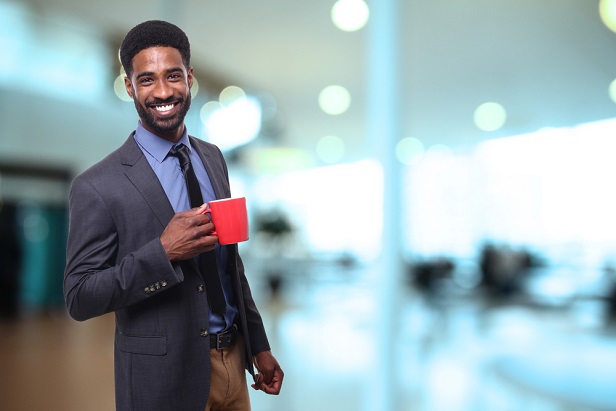 In recent years, financial wellness has become a major topic of discussion for employee benefits decision makers. As a result, employers are wondering how to address financial wellness in their benefits strategies in a way that's best for their employees… and their bottom lines. Employers do have the power to positively impact the financial wellness of their employees, but there are some misconceptions that might be preventing employers from viewing this as a priority.
According to a survey of more than 10,000 US employees across 26 industry sectors, 48% of employees are financially stressed. These employees are 8 times more likely to have sleepless nights, 6 times more likely not to finish daily tasks, 4 times more likely to have troubled relationships with work colleagues, and 2 times more likely to be looking for a new job.
All of this together costs employers 11-14% of their total payroll expense, or almost $500 billion annually for corporate America as a whole.
Despite the compelling reasons for employers to adopt financial wellness benefits, there are a few myths that have been holding benefits managers back when it comes to implementing these programs.
Myth 1: Financial education = financial wellness
Despite what many people think, providing financial education does not automatically result in financial wellness. Financial education provides the knowledge and tools to understand finances (i.e., calculating APRs, budgeting, planning, etc.) but financial wellness can change spending, borrowing, and savings habits.
For example, some people prefer to save rather than spend. They often experience stress and anxiety when they're unable to save, whereas some people are less worried about saving as long as they have enough to get by.
Financial education and financial wellness solutions both have a role to play within your benefits strategy, but they are not the same.
Financial education can take years to change an individual's habits, so focusing on education alone may have a low impact on wellness in the short-term. This is because behaviors take time to change and require a lot of motivation, and some behaviors may be hard to change with education alone because they're just too ingrained.
Sometimes you need a catalyst for change versus just reminders of something you already know. Luckily, employers can offer their employees financial wellness products that actually have the power to change employees' habits.
Myth 2: It's the employee's problem, not the employer's
According to the 2019 Edelman Trust Barometer Global Report, Americans believe employers are more trustworthy sources of information than government and media. A strong majority of employees (68%) feel that their employers care about them and their wellness, and 79% trust their employers when it comes to issues around personal finance.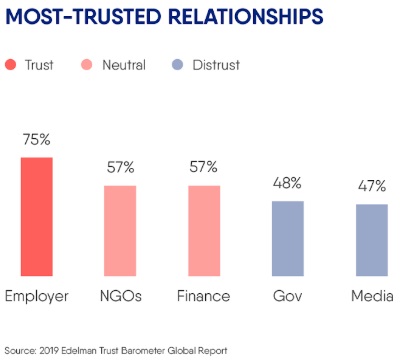 Most employers already offer common financial planning and wellness benefits such as a 401(k) plan and health insurance. Many employers also provide guidance to help employees arrange the most beneficial programs for them, and are able to reduce or eliminate certain costs or fees on employees' behalf thanks to economies of scale.
Today's leading employers have realized that they can help their employees in this area and are providing benefits such as financial education, student loan assistance programs, home buying assistance programs, low cost loans, etc.
Myth 3: We have a mental wellness strategy. We don't need a financial one.
Mental wellness and financial wellness are inextricably linked. Employees with financial worries are 340% more likely to feel anxious and be prone to panic attacks and 400% more likely to be depressed and suicidal.
As a result, a mental wellness strategy can't be successful without a robust financial wellness strategy in place. Focusing on one but not the other neglects to recognize that financial wellness is a major driving force behind a person's overall wellness.
Myth 4: Financial wellness is about income
Contrary to popular belief, income is not necessarily an indicator of financial wellness. In fact, the survey showed financial worries exist across all income levels and job titles.

Many people believe a rise in pay would solve their financial worries but that assumption is not borne out by the data: 26% of employees who earn more than $160,000 annually regularly run out of money before payday.

Myth 5: Financial wellness is a problem for a minority of financially illiterate people
Research shows employees are worried about finances across the board, even those who consider themselves to be financially literate. For instance, some financially literate employees may not be financially stressed but still have bad debt. In addition, many financially stressed employees may be subprime borrowers or credit-invisible. In both cases, improving financial wellness is the solution.
Additionally, a recent Federal Reserve Survey found four in 10 American adults wouldn't be able to cover an unexpected $400 expense with cash, savings or a credit-card charge that could be quickly paid off. Once in debt, these individuals don't have many options.
Credit cards can be expensive – typically charging interest rates of 20%+ for unpaid balances, and banks are often unwilling to assume the risk of lending to those with low credit scores. This forces many people turn to payday loans, which typically charge rates of 400%+, sparking a cyclical spiral of debt.
So what can be done?
By incorporating financial wellness solutions into their benefits strategy, employers can offer products like salary-linked loans to set their employees on the path to financial wellness.
A recent Harvard Kennedy School study concluded that offering salary-linked loans used for debt consolidation reduces employee turnover rate. Salary-linked loans are a low-risk way for employees to pay off an expensive debt, such as a credit card balance.
Through a simple integration with payroll, the loan repayments are automatically deducted from the employees' paycheck. The payroll integration is simple and it's available at zero cost. As a result, you get happier, healthier, more productive employees with benefits for higher retention.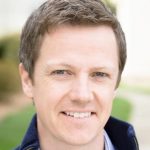 Dan Macklin is the US CEO of Salary Finance, the leading global provider of financial education and salary linked savings and loans for employees. Salary Finance currently works with more than 150 employers with a total reach of 1.5 million employees to reduce debt and create a pathway to savings. Prior to Salary Finance Dan co-founded SoFi, currently valued at over $4 billion, and has served as a board member, angel investor, and advisor to more than a dozen early-stage companies. He is a graduate of and guest lecturer at Stanford University, and was one of Inc.com's 25 Inspiring Entrepreneurs to Watch in 2017.